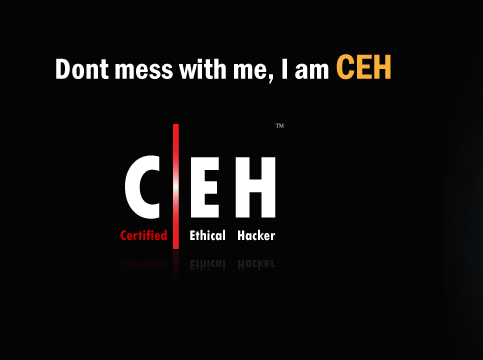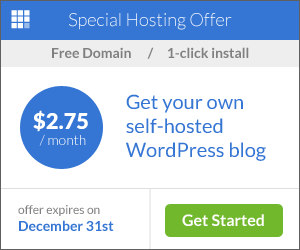 You may have heard the saying that 'to beat a hacker, you need to think like one'. This is exactly what the Certified Ethical Hacker (CEH) v8 certification is intended to do – enable you to think like a hacker in order to expose and then remedy weaknesses in a system's security. This qualification is designed to show that you have the ability to hack into a system ethically i.e. at the instigation of, and with the permission of, the system owner.
What is Ethical Hacking?
The first question that needs to be answered is understanding just what an ethical hacker is. The term
may be defined as 'an ethical hacker is a "computer security expert, who specialises in penetration
testing and other testing methodologies to make sure an organisation's information systems are secure.'
EC-Council Certified Ethical Hacking CEH Exam
EC-Council Certified Ethical Hacking test is designed to measure your level of knowledge and hack skill based on Ethical Hacking Concept. The EC-Council Certified Ethical Hacking exam covers the hacking concepts such as hacking fundamentals, footprinting, scanning, enumeration, Google hacking, System Hacking, Linux System Security, Trojans, backdoors, virus, worms, Sniffers, IDS, Firewalls, Honeypots, session hijacking, Web server hacking, Wireless hacking, Cryptography, Database Hacking, physical security and social engineering attacks.
Ethical hacking is done for the purpose of strengthening the security system before a criminal hacker
exploits any vulnerability themselves. With so many recent high profile security breaches it is not surprising that ethical hackers with the CEH certification are in high demand at present. This type of IT security training is ideal for people in a whole host of different IT roles including security professionals, auditors, site administrators, security officers and anyone that is concerned about the integrity of their network infrastructure. It is certainly a certificate that is expected in many organisations and will make the CV of any cyber security professional stand out from the crowd. The CEH certification is recognized all over the world making your skills transferable to a wide range of international corporations.
Some FAQs about the Exam:
Q. What are the prerequisites for the 312-50 CEH-v8 exam?
A. There are two eligibility criteria for appearing in this exam:
Candidate has attended training for the CEH course at any EC-Council authorized training center.
OR
If the candidate chooses self study, he must have at least two years of information security related experience.
Q. What certificate does it provide?
A. On passing CEH-v8 certification exam, Ec-Council provides Certified Ethical Hacker certification.
Q. What types of questions are asked in the exam?
A. –> Multiple choice (Choose two, Choose three)
Q. How many questions are asked in the test?
A. 120 questions
Q. What is the duration of the test?
A. The duration of exam is 4 hours.
Q. What is the test fee?
A. The test fee is US$100.
Q. Which type of the test is it? (Adaptive/Linear)
A. Linear
Q. What is the passing score?
A. For passing the CEH 312-50, you have to earn 70% of 120 marks.
Q. What are the skills being measured for the 312-50 CEH-v8 exam?
A. The EC-Council 312-50 v8 test is designed to measure the level of knowledge and hacking skills of a candidate. Before taking the CEH 312-50 test, you should practice the following:
    Introduction to Ethical Hacking
    Footprinting and Reconnaissance
    Scanning Networks
    Enumeration
    System Hacking
    Trojans and Backdoors
    Viruses and Worms
    Sniffers
    Social Engineering
    Denial of Service
    Session Hijacking
    Hacking Webservers
    Hacking Web Applications
    SQL Injection
    Hacking Wireless Networks
    Evading IDS, Firewalls, and Honeypots
    Buffer Overflow
    Cryptography
    Penetration Testing
Q. How do I register for 312-50 CEH-v8 exam?
A. You can register for the exam through a Prometric Test Center Locator at Prometric. You will have to go through a complete registration process, make payments and schedule the date and time for the exam.
Exam Info:
Number of Questions: 125
Passing Score: 70%
Test Duration: 4 Hours
Test Format: Multiple Choice
Test Delivery: Prime Prometric (IBT), VUE
Exam Prefix: 312-50 (IBT), 312-50 (VUE)
It really is not difficult to see why people would want to take this course. Ethical hackers in high demand at the moment because organisations believe that this is the best way for them to protect their business. So whether you are looking to expand your role within your current organisation or are seeking new opportunities in cyber security the CEH certification will give you the tools you need to excel in a whole range of information security roles.
More info –> http://www.eccouncil.org/Certification/exam-information/ceh-exam-312-50