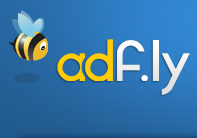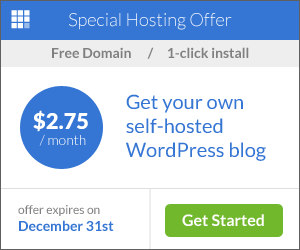 Adfly is a URL shortener. Unlike other URL shortener, adfly comes with optional making money opportunity. An url, shortened by Adfly comes with a twist, you can earn money when people click at your shortened URL.
Earn Money With Minimum Efforts
You don't have to sit for 8 to 10 hours in front of your computer to earn money. With the help of Adfly, you can still earn money even when you are sleeping. All you have to do is make an account, shorten your URLs, and post it on sites for people to click like social networking sites and blogs. After that, all you have to do is to watch how fast your money will grow. Making money through Adfly isn't difficult, if you have your own blog, forum, YouTube channel or Facebook page, you can start sharing links on your web properties after shortening them using your personal adfly account.
Making Money on Blogs with Adfly URL Shortener
If you have a blog / forum, adfly provides a javascript code that needs to be placed in the footer section of your website, that will convert all external links to adfly links automatically. However you do have an option to exclude some of your external links such as social media pages, those will not be converted into Adfly links. There are certain more options on Adfly's website which offer you to even monetize your internal links, however I would not suggest this practice to my readers, since it will be creating intrusion for your website visitors and will annoy them. Therefore you must only monetize external links with adfly and also make sure to give them nofollow tag, so that your SEO rankings may not be effected adversely. 
You don't have to be a manager, a supervisor, marketing strategist, social media addict or a sales agent to be able to use Adfly. Basically, all you need to have are three things an a blog / website, external URLs to shorten and Adfly account. It doesn't matter what kind of site it is, let it be a blogspot / blogger blog, a WordPress blog, or even a static website. All of them are valid. How much you can earn with Adfly totally depends upon the struggle you are making to expose your adfly shortened links with global audience world wide. If your blog has a lot of traffic, then there are chances for you to make $10 – $20 on daily basis which makes $300 – $600 a month. People are earning these amounts on an average. You may be able to earn more than these figures.So, what are you waiting for, start getting paid with every person who visits your Adfly URL / Link. Good luck!!
How To Withdraw Money / Get Paid From Adf.ly Account?
Adf.ly make payment to their publishers through several famous payment methods / online internet payment gateways such as Payoneer, Payza & PayPal. Minimum payout limit for Paypal & Payza is $5 while you need to have minimum $10 for Payoneer withdrawal.
Sign Up for Payoneer and get $25 for free if you use my referral link –> Register Payoneer (free MasterCard)
So what are you waiting for? 
Use our referral link to earn more. (Email us after registering with our referral link to know some cool tricks to earn between $200 – $300 per month. Make sure to write us with your adfly ID for confirmation. You can see your adfly ID in Referrals tab. Email: filetrig @ gmail . com)