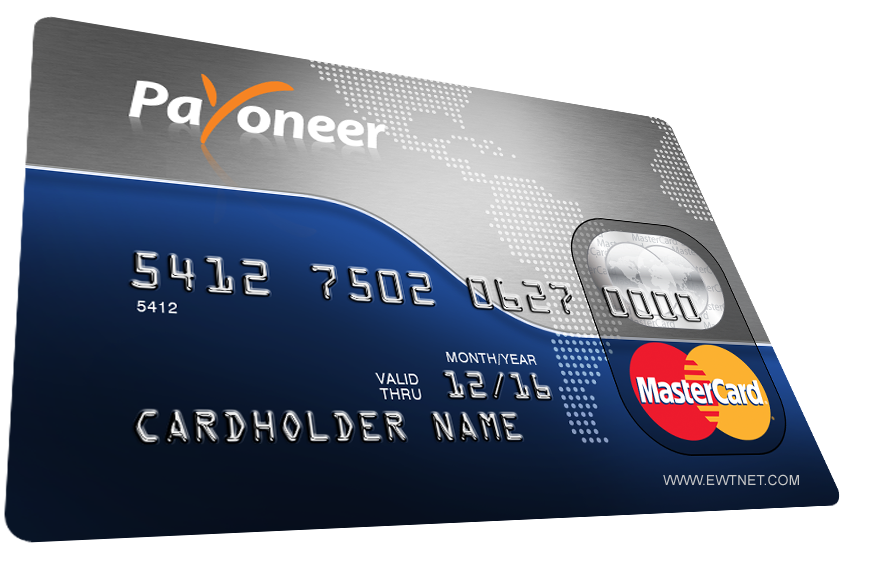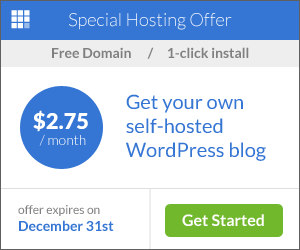 What is MasterCard?
MasterCard Incorporated or MasterCard Worldwide is an American multinational financial services corporation headquartered in the MasterCard International Global Headquarters, Purchase, New York, United States, in Westchester County. The Global Operations Headquarters is located in O'Fallon, Missouri, United States, a suburb of Saint Louis, Missouri. Throughout the world, its principal business is to process payments between the banks of merchants and the card issuing banks or credit unions of the purchasers who use the "MasterCard" brand debit and credit cards to make purchases.
What is Payoneer?
Payoneer is a financial services business that provides online money transfer and e-commerce payment services. Payoneer is a registered Member Service Provider of MasterCard worldwide.
Payoneer enables millions of businesses and professionals from more than 200 countries to reach new audiences by facilitating seamless, cross-border payments.
Additionally, thousands of leading corporations including Google, Airbnb, Upwork (formerly Elance-oDesk) and Getty Images rely on Payoneer's mass payout services. With Payoneer's fast, flexible, secure and low-cost solutions, businesses and professionals in both developed and emerging markets can now pay and get paid globally as easily as they do locally. Founded in 2005 and based in New York, Payoneer is venture-backed, profitable and ranked in the top 100 of Inc. 5000's Financial Services companies.
Let's Get Started:
Enough of theory. Now let's get you a brand new free MasterCard from Payoneer. Just follow these steps and you'll have your Card in just 15 days.
1. Open Payoneer's Website to get started. Before you open their website and start signing up there, I want you to know that you can get $25 in your account for free. Yes, you heard it right. It's Payoneer's Referral Campaign. If you register there with a referral link, you and I both will get $25 after you reaches the balance of $100. See it's a win-win. Here is –> Referral Link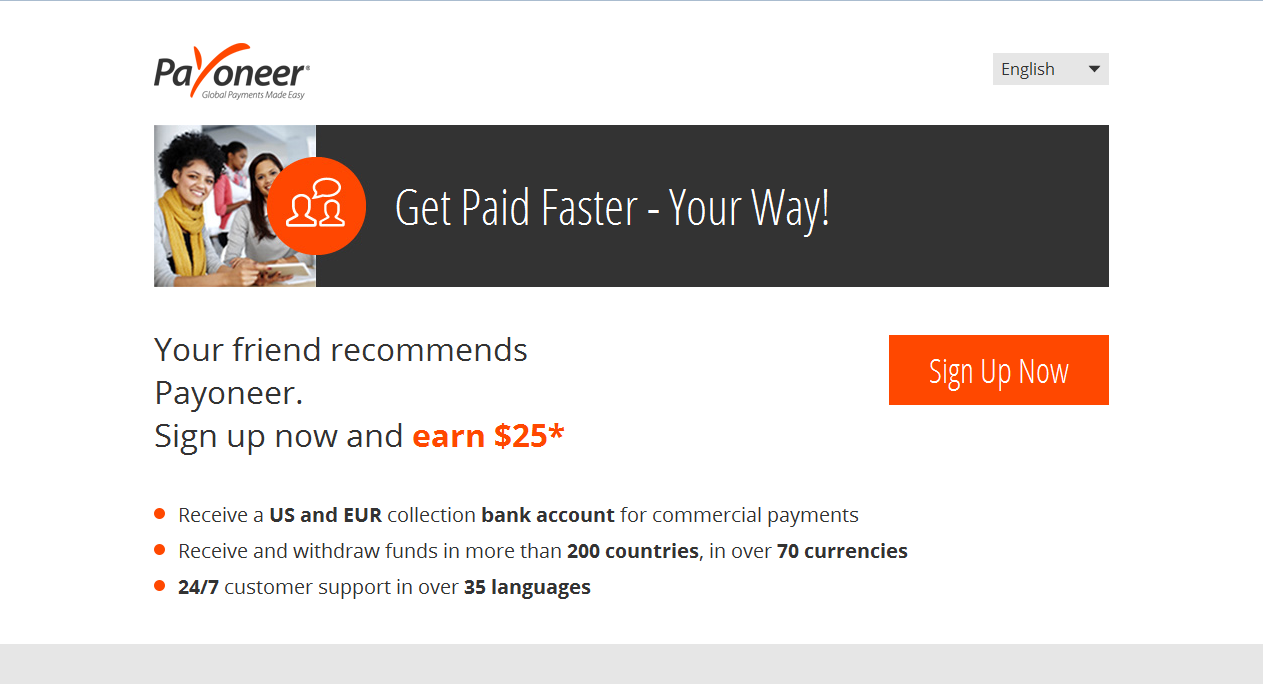 So if you want $25 right in your account you may click here to register.
2. Now Enter your First Name, Last Name, valid Email address and date of birth (make sure you enter all your real information) and hit Next.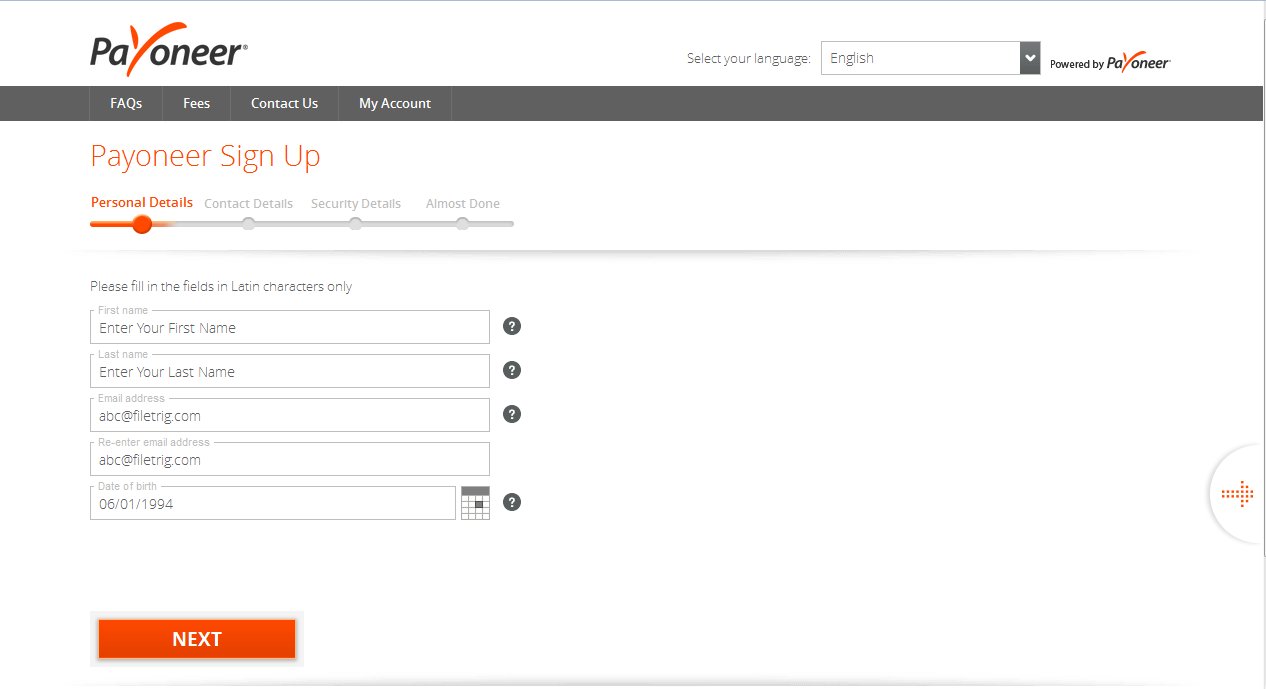 3. Now Enter your valid contact details. Select your country, input your address, city, postal zip code and your contact no. This is an important part. You might not want your card to be shipped at someone else's place, so as mentioned above enter all your real information. Hit Next. (my favorite button)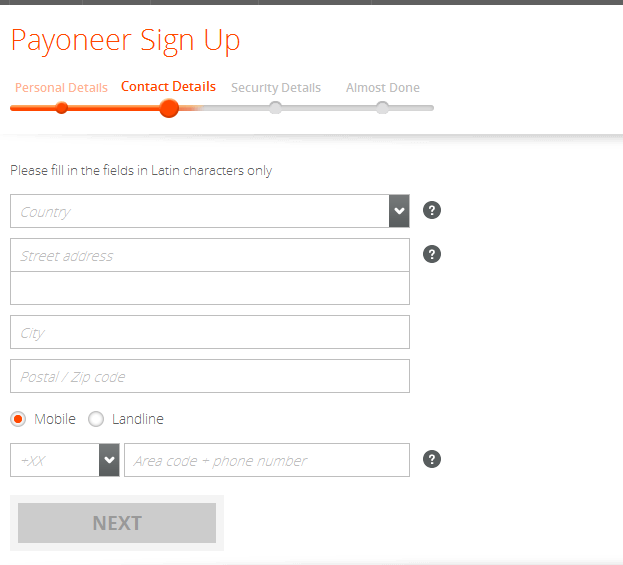 4. Now set a strong password and a security question. Hit Next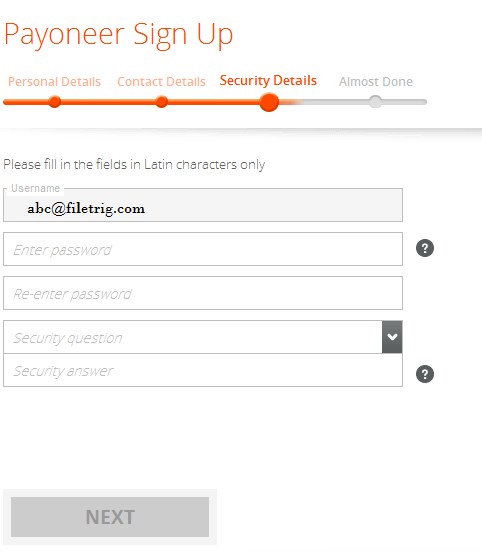 5. Now comes the final step. Give any proof of your identity by giving a government ID. It can be you National ID or you Driving License's ID. If you have an alternate address you provide it or just leave it as it is. Check all three agreements. Finally click Order.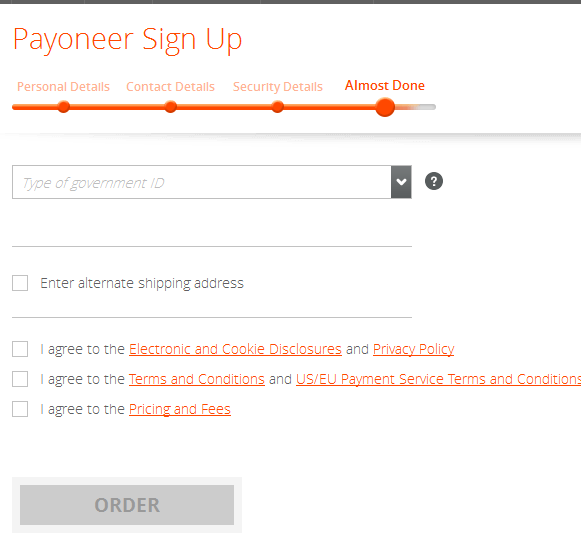 It's all done now. You'll receive your card within 15 to 20 working days. I got mine in 14.
Say thanks by subscribing our newsletter or by following us on social networks.