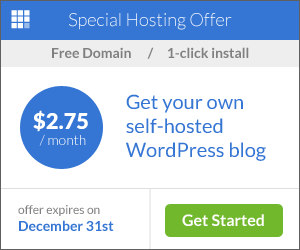 Jailbreaking iOS 7.0
A. Jailbreaking is the process of removing limitations on iOS, Apple's operating system on devices running it through the use of software and hardware exploits; such devices include the iPhone, iPod touch, iPad, and second-generation Apple TV. Jailbreaking permits root access to the iOS file system and manager, allowing the download of additional applications, extensions, and themes that are unavailable through the official Apple App Store. Jailbreaking is a form of privilege escalation, and the term has been used to describe privilege escalation on devices by other manufacturers as well. The name refers to breaking the device out of its "jail", which is a technical term used in Unix-style systems, for example in the term "FreeBSD jail". A jailbroken iPhone, iPod touch, or iPad running iOS can still use the App Store, iTunes, and other normal functions, such as making telephone calls.
Source: Wikipedia
Apple's most advanced Operating System is iOS 7 is finally now Jailbroken down.
For this purpose we will use Evasi0n 7 which is an ultimate tool to Jailbreak lates iOS 7.0.x
The evasi0n supports all the iPhone 4, iPhone 4s, iPhone 5, iPhone 5c, iPhone 5S, iPad and iPod touch 5G.
Now lets Get Started:
Jailbreaking iOS 7.0 – 7.0.4
Step 1.
Go ahead download Evasi0n 7 at this page.
You must first extract the .zip or .dmg file to a certain location / folder.
Step 2.
Now you'll have to run the app. In Windows, you must run this app as Administrator. You can see that option by right-clicking the file.
Step 3.
Next, you'll be asked to connect the iPhone with computer.
Step 4.
Before connecting your iPhone to computer, you must firstly disable the iPhone pass-code to prevent failed jailbreak. Go to Settings app >> General >> Pass-code Lock On >> Turn off the Passcode.
Step5.
Once your iPhone is connected, evasi0n will automatically detect your iPhone and will show the existing iOS firmware. If not, try disconnecting and reconnecting again or if the problem still persists, try using different cable.
Step 6.
Now the ultimate Ninjutsu, click the Jailbreak button.
Step 7.
Sit tight, wait and watch evasi0n doing its job. You better not leave your desk and keep your eyes watching the progress. There are several phases in the jailbreak progress:
1- Retrieving remote package
2- Uploading jailbreak data
3- Injecting evasion app (1/2)
4- Injecting evasion app (2/2)
5- Configuring system (1/2)
6- Configuring system (2/2)
7- Rebooting device
You better not run any other apps / program while the jailbreak is still going, including iTunes.
Step 8.
Once after your iPhone reboots, you need to unlock it. Now simply unlock your beloved iPhone (I'm sure you love it) without having to close Evasi0n and make sure your device is still connected to EVasi0n.
Step 9.
Once unlocked, you'll see a new icon appears, that's the Evasi0n 7 icon. Now tap on it to continue the jailbreak process.
Step 10.
When the evasi0n app continues the process, the iPhone's screen will become white and then reboot once again.

Step 11.
Here another jailbreak phases will again running and you can see the progress:
1. Reading kernel
2. Calculating offsets
3. Setting up packages
4. Setting up Cydia
5. Continuing with boot
Step 12.
Once done, your iPhone will reboot and once done, you'll see a familiar Cydia icon appears there.
Congratulation.. your iPhone is now jailbroken. 🙂
Note:  Restoring a device with iTunes removes the jailbreak.